How to Sell a Hoarder House
By We Buy Austin Houses
31 August 2022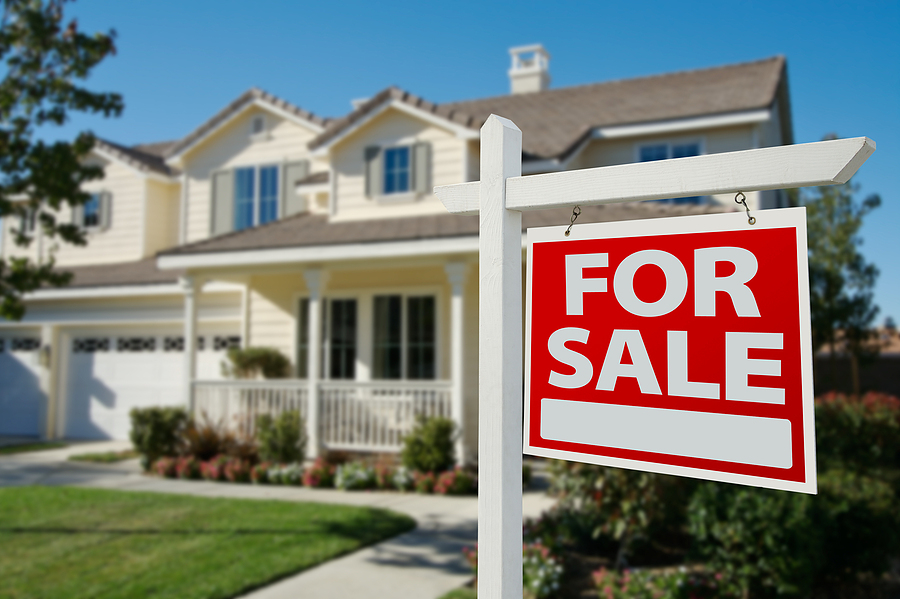 If you own or recently inherited a hoarder house you're looking to get rid of, selling the property can seem like a daunting prospect. Not only will you need to tackle the immense and time-consuming job of cleaning the place up, but you'll also need to find out whether the house has structural damage or requires other cosmetic repairs.
Depending on the degree of hoarding, the house may have been neglected for years, leading to the development of highly unsanitary and even unsafe conditions. And when you're looking to sell a house that's in poor shape, you'll need to do some serious work to prepare the property for a traditional sale.
Luckily, though, there are alternatives to selling on the open real estate market. So depending on what you're looking to get from the sale, it may be in your best interest to sell the property nontraditionally.
Let's take a look at two ways you can sell a hoarder house so you know what your options are.
Sell to a Cash Home Buyer
If you're looking to sell your house fast and don't want to deal with the massive job of cleaning out years' worth of hoarded stuff, selling to a cash home buyer is probably your best bet. Cash home buyers are real estate investors, so they're always looking to buy properties they can fix up, increase the value of, and resell or rent out.
Because these types of buyers are willing to invest in repairs and renovations to boost the property's value, they can buy houses in any condition, exactly as they stand. That means an investor can purchase a hoarder house even with copious amounts of stuff still inside and even if it has serious structural damage.
But when a cash home buyer purchases a house in poor shape, their offer reflects the condition of the property. So while selling a hoarder house to a cash investor is the quickest and most hassle-free way to sell, it's not always the most lucrative. You shouldn't expect to get top dollar for the property because you'll be selling it in as-is condition.
Benefits of Selling a Hoarder House to a Cash Home Buyer
If you sell your hoarder house to a real estate investor, you might not get top dollar. But you will enjoy several benefits you really won't see with any other selling option. Selling for cash allows you to:
Sell a hoarder house in as-is condition. You won't need to pay for any repairs or even clean the place out before you can sell it.
Keep the entire amount of the sale. You'll keep more money in your pocket because cash home buyers don't charge a commission fee, closing costs, or other transaction fees. The offer they give you reflects the amount of cash you'll take to the bank.
Sell your house fast. When you contact a cash home buyer about selling a hoarder house, you can get an offer within as little as 24 hours. If you like the offer and choose to sell, you can close in a matter of days if necessary.
Prepare the House for a Traditional Sale
If you're less concerned with selling quickly and would rather get top dollar for a hoarder house, you'll have your work cut out for you. And you'll likely also need to invest a fair amount of money into cleaning, performing repairs, and otherwise prepping the house for market.
Here's what you'll need to do to get a hoarder house ready for a traditional sale.
Clean Out the House
If you want to tackle the job yourself, you'll need to get rid of all the hoarded stuff inside and then thoroughly clean the place from top to bottom. If you want to hire a cleaning team, expect to pay upward of $1,000 a day.
Inspect for Damage and Make Repairs
You'll need to hire a home inspector who can identify structural damage and other hazards that must be repaired to bring the house up to code. Many hoarder houses have mold, water damage, and structural issues from years of neglect. Be prepared to make a sizable investment in home repairs, depending on the degree of damage.
Renovate
Virtually all hoarder houses require some level of renovation before they can be listed on the market. You'll either need to handle necessary renovations yourself or hire contractors for the job. This can also involve a substantial investment.
Hire a Realtor and List
When the house is finally ready, it's time to hire a listing agent and get the property on the market. Be prepared to wait for showings, and when you get an offer, be prepared to wait for negotiations and a sometimes lengthy mortgage approval process. From there, closing can take a few weeks to a couple of months.
When the deal is done, you'll need to pay your realtor a commission fee, which usually amounts to 5%–6% of the total sale price. You'll also need to pay closing costs, transaction fees, and other selling-related fees. All told, you'll likely give up about 10%–12% of the money you make on the sale when you take the realtor route.
Sell Your House Fast With We Buy Houses Austin
If you're ready to sell your Austin-area house quickly without wasting money on pricey realtor commissions and closing costs, we can make that happen. At We Buy Houses Austin, we buy houses of all types, no matter what kind of condition they're in, and we don't require any prepurchase repairs or even cleaning. We can buy your house — even if it's a hoarder house — exactly as it stands, so if you're looking to sell, get in touch with us to get an offer!
To get a no-obligation, fair cash offer for your as-is Austin house, give us a call today at 512-598-9341 to get started. You can also contact us online to request an offer, and we'll get in touch right away!